Mussels in White Wine Sauce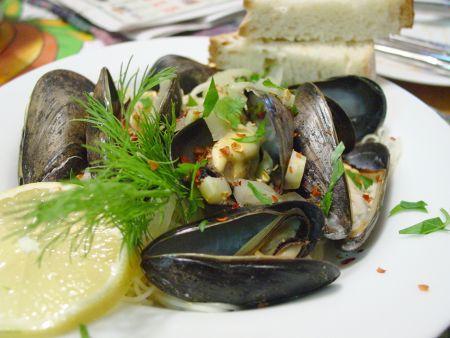 We assure you that this is a quick meal. It doesn't look simple. It certainly doesn't taste simple.
To prove that it's simple, here's the story behind it. Robin took our daughter over to Hot Pots – a paint your own pottery store. There, they met Grammy and painted two more ceramics. After which, they took a trip up north to Valley View Farms to check out the early Christmas display. After dropping Grammy off at home, it was 5:30 by the time Robin and daughter returned home.
Even with all this, the kids were in bed by 8 o'clock.