Asian Pork Tenderloin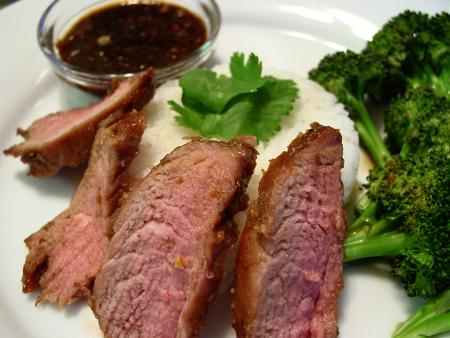 It was luscious. That's how Robin's grandmother describes many of the wonderful creations that come from her kitchen. For some reason, neither Robin nor Chris can recall describing any meal or dish as luscious (although several certainly fit that description). Tonight's meal was luscious – more specifically, the pork tenderloin was as tender as one can hope.
For some reason, Robin was a little worried that Chris wouldn't like this meal. Be it the sauce (largely a Robin creation) or the fact of the pork (of which Chris is historically not a fan), it is not certain the root of her concern. Those concerns proved quite unfounded, or rather misdirected – neither of our kids appreciated the meal (they did suffer the rice).