Welcoming Nick and Evelyn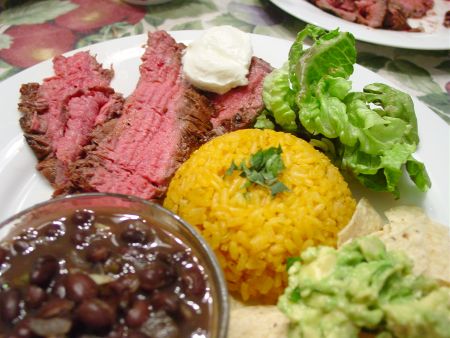 Nick and Evelyn came in yesterday for a Memorial Day weekend visit. Nick tends
to
like
meat
. Last night he requested mac and cheese and hamburgers. Tonight, with an assist from Aunt Evelyn, we serve a little flank steak.
Throughout most of the meal, our son was serenading the gathering with his "Nick and Evelyn" chant, in which he repeated their names over and over again. We think he likes having them here, as do we.
After dinner and the kids are in bed, Robin, Nick and Evelyn head out to our favorite between meals haunt – Moxley's. Sometimes it doesn't seem like there's much to do in the greater Baltimore area – especially on a rainy holiday weekend. Fortunately, there's always Moxley's.