Dinner with Erin, er, Grammy and Boppy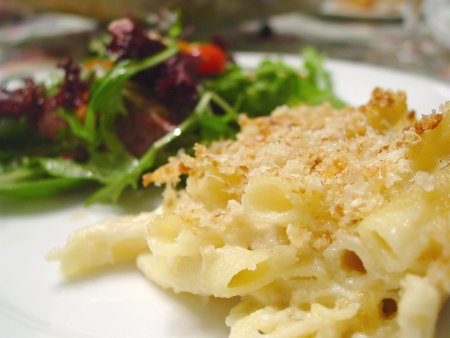 We thought we'd see if Erin would like to come for dinner. Grammy and Boppy were heading to the beach today for their annual New Year's celebration. Sarah and Eric had company. We thought Erin might like some company and a mac & cheese dinner.
Erin had something better to do (we kid because we love!), but we were surprised to find that Grammy and Boppy were still home. It turns out that they had too much to do before they left, postponing their trip a day. Grandma's brief Christmas visit ended this morning so the kids were happy to avoid grandparent withdrawal for at least one more night.
Boppy, of course, brought a steak along.