A Better Fried Chicken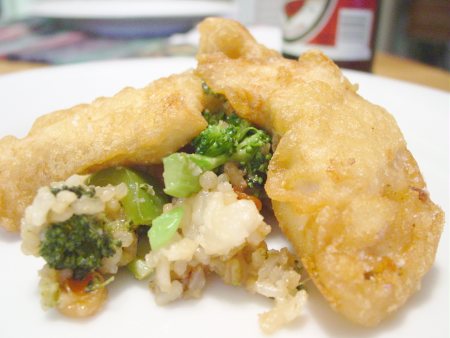 Tipped off by a faithful reader, we replace white flour with rice flour for some fried chicken pieces. We're glad we did – the chicken was fantastic! Oddly enough, the kids didn't eat much of the chicken. They'll eat chicken nuggets from McDonald's, but not homemade. Go figure.
We're still very tired.