Red Pepper and Feta Dip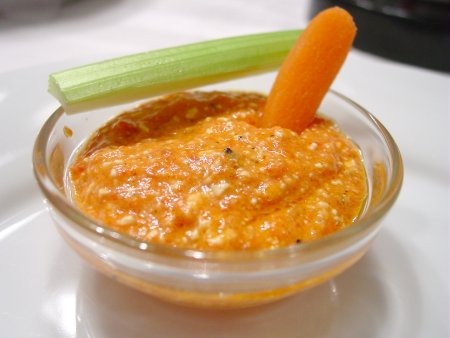 This easy dip is made in the food processor with jarred red peppers, garlic, feta cheese, and olive oil. It is delicious right away, but even better after a few hours in the fridge to meld the flavors. We serve this with crudités, crackers, and bread.
Ingredients
In the food processor, we combine the garlic, red pepper pieces, and feta cheese. We purée and then pour into a bowl. We season with salt and pepper and stir in the extra-virgin olive oil. The bowl is covered with saran wrap and refrigerated for a few hours.