Black Bean Chili and Fried Grits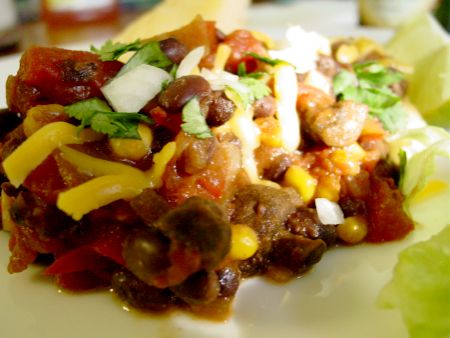 Tuesdays are our day for eating light. Chris usually has burgers for lunch and the weekend is behind us, making it a good day to use up some weekend leftovers. Tonight, we enjoy one of our favorites,
black bean chili
, serving them over some fried grits.