Sarah's Spicy Pad Thai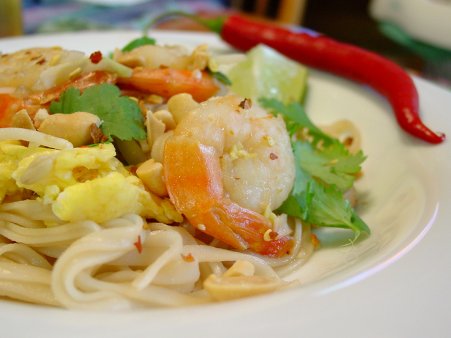 This is take two of pad thai for us – our first attempt was back in
March
. This time we make two significant improvements – we increase the spiciness, which was really missing last time, and we employed the skilled hands of Sarah for the preparation.
It's not that the dish wasn't spicy the last time around – we did use a little cayenne – the spiciness is just more pronounced this time around. So much so that it thoroughly infuses the dish, giving it a more traditional asian taste.
Sarah's help also makes the preparation more relaxed. The prep work is not complicated, just time consuming. Skilled hands paired with a pleasant disposition make for a good sous chef and make cooking that much more enjoyable. We're already looking forward to the next time!