Ginger Salmon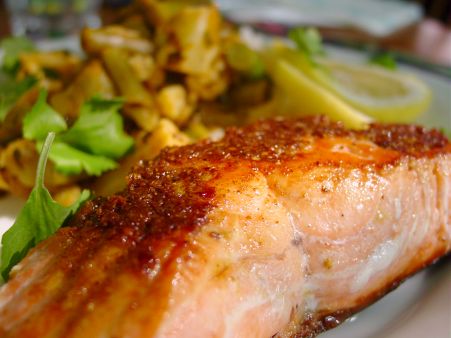 Sarah was over again, preparing for us one of our favorite dishes,
ginger and curry salmon
. We modify our salmon recipe slightly, doubling the ginger topping and using wild Alaskan king salmon. Accompanying this dish is a quick cauliflower curry and some Bengal lentils (from Trader Joe's), served over pita bread.
The salmon was even better than we remembered. We're not sure if that's because of the addition of Sarah's skilled hand or because of the modifications (though we're pretty sure it's due to the former).
In case you're wondering, wild Alaskan king salmon is not endangered.