Chris G's Thai Peanut Chicken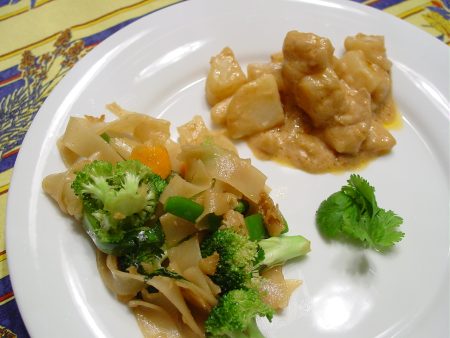 As is custom in our household, our guests get the opportunity to introduce us to one of their favorite dishes. We really like this custom because we're often introduced to meals that we haven't enjoyed before. That we don't have to cook has nothing to do with it. Nothing at all.
Unfortunately, there's no recipe to go along with this meal. Chris and Erica had to improvise with the meager ingredients that were available to them. Improvisation doesn't lend itself to exact recipes. Chris promised to pass the recipe along at some point, so perhaps we'll be able to give it a whirl at some point.