Sausage Pasta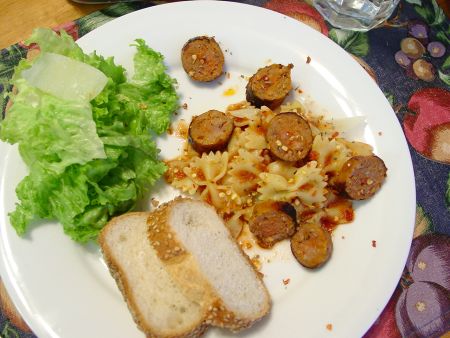 Tonight's lesson is:
never send Chris shopping for sausage_. Basic supplies were needed last night, so Chris headed out for a quick SuperFresh jaunt. Robin made mention of a sausage special, which was more than was needed. Tonight, we find ourselves with one pound of hot italian sausage in the freezer, and need to make use of another pound. No problem –
pasta">sausage pasta is quite capable of employing lots of sausage.