What To Do with Leftover Bubba's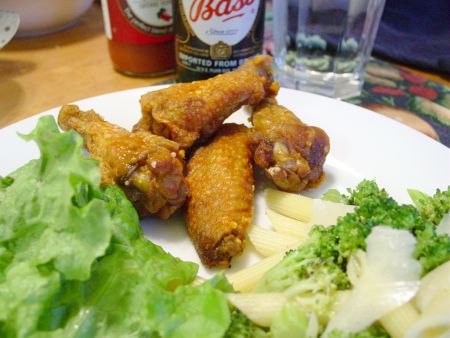 Last night's dinner discussion went something like this: "What do you want?" "I don't know, what do you want?" Our daughter, from the other room: "Bubba's!" She's her father's daughter in that respect. Leftover wings and simple pasta with broccoli are on tonight's menu.
The surprising thing about our daughter's obsession with Bubba's is that she loves the buffalo wings! We get the buffalo garlic wings, which are mild, but with a little kick to them. For the most part, she eats the chicken that we pick off for her, but she'll even eat a wing or two on her own. A cup of milk always at the ready, she loves her Bubba's!