The Blizzard of '03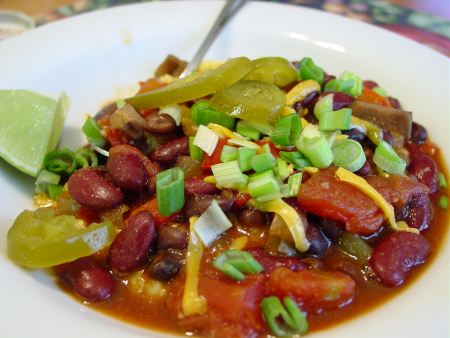 The day after the blizzard of '03 finds us firmly fixed at home. Fortunately, we have a well stocked pantry and haven't really started to run low on refrigerated items just yet.
Our daughter helped her daddy dig out from under the snow for a second day in a row today. While Chris shoveled, our daughter helped by carrying chunks of snow from pile to pile – "delivering packages", she called it. She also made time for generally enjoying herself – throwing snowballs, sliding down the huge snow piles, and exploring the many other wonders of 2½ feet of snow.
Both cars were officially free from the snow by 4 p.m. after another 3 hours of shoveling. By this point, some hot comfort food was much needed. Our famous two bean chili fit the bill quite nicely.