Grilling on the Fourth of July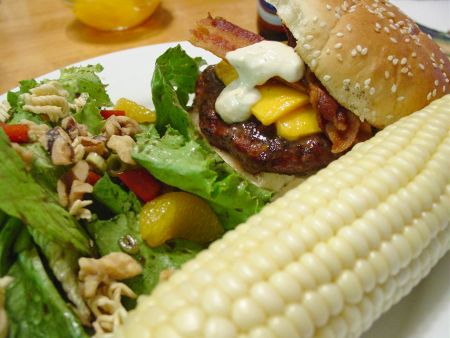 We celebrate Independence Day with a traditional cookout. The burgers are inspired by our favorite Cheeburger Cheeburger cheese burger. The corn is fresh Maryland corn. The salad is inspired from the vacation kitchen of Grammy.
We had a wonderful vacation last week, in large part because Grammy and Erin were at the shore with us. In addition to helping with the kids, we enjoyed their company and the food with which they fed us. One of the meals, celebrating Boppy's arrival, was shrimp and cocktail sauce with corn and a salad. We'd like to think that we're celebrating with them in spirit (they're still in North Carolina) with this meal.