That Old Fashioned Tilapia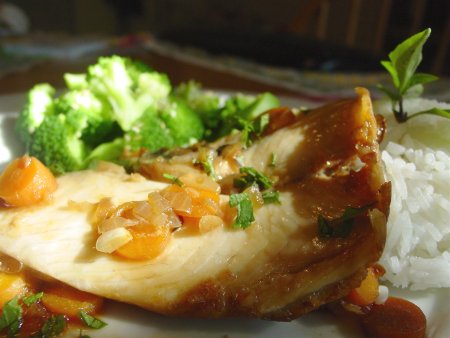 We get a visit from Erin tonight. Ever since Sarah moved away (all the way across town), we just have not had family over enough for any of our tastes. Happily we take a step towards a remedy tonight.
We use Erin's visit as an opportunity to update one of our oldest and most popular recipes—ginger soy tilapia. It was a poorly produced recipe when compared to our higher standards of 2005. A recent note from a reader pointed out an error in the text, which gave an update higher precedence.
Happily, Erin enjoys fish and Asian food, so this seemed a perfect dish. It was a yummy dinner and we feel better for it—we updated a recipe in need of updating, we all ate well and enjoyed Erin's company.