Thanksgiving Wishing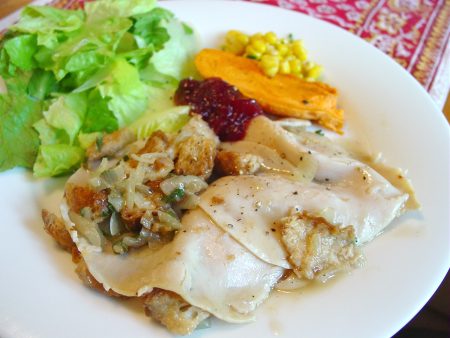 On a hot, hot day we could all use some cool thoughts. And what meal evokes wintry thoughts more than Thanksgiving? It is supposed to cool off tomorrow, but we already have the comfort of a hot meal on a cold day.
OK, so we exaggerate a mite. We certainly enjoy this Thanksgiving-like meal, but the main reason for this meal is to avoid wasting food, which we just can not abide. Tonight, we had to use cranberries and turkey gravy (the backup for last Thanksgiving in case anything went wrong) or see them go to waste.
Of course if you are going to have cranberries, you may as well have turkey. And sweet potatoes. Ooh, and stuffing.