In Second Place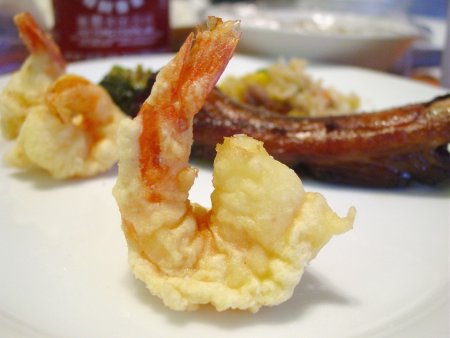 Dinner was inspired by an abundance of Szechuan House leftovers. We have Grammy and Boppy to thank for the leftovers. They needed a little help taking down the last of their Christmas decorations and we were happy to help. Especially since they offered to buy us dinner (enough for two nights),
Today was a slow Sunday for us. We were a little adventurous this morning, trying to find the Big Sky bakery (in absence of the farmers' market). We had no luck—maybe we will look it up online before we try it again.
Afterwards, Chris, our son, and the baby stayed home and played the "Dukes" while Robin took our daughter to church. In her workgroup during mass, our daughter was asked were she would like to go with Jesus. She answered "Florida". She may have taken the question a little too literally.
Our son made a mess of himself at dinner with the rice. He left the dinner table without cleaning up at all. When asked why he would even think of walking away without cleaning up in the first place, he replied that he "came in second place". Apparently he too has a tendency to take questions too literally. That or he has been playing too much Mario Kart.