Saffron in the Pantry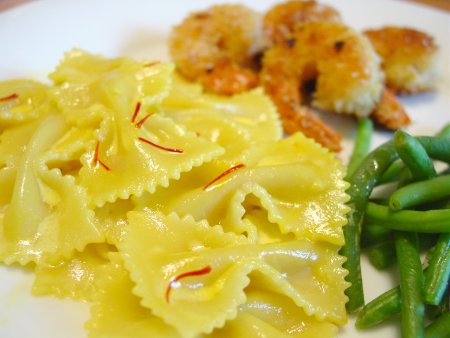 In the end, we ate from the pantry. Oh, we thought about ordering some Chinese food. Or grabbing some ground sirloin for burgers or even chopped meat sauce. Inertia proves to be a virtue tonight as it produces a rather elegant little meal, without having to leave the house again.
We enjoyed a typical Sunday today, beginning with coffee at a local Starbucks. Before heading home, we stopped at Target to pick up our daughter's Christmas vacation photos. Not surprisingly, pictures taken by a seven year old are not the best. At least she was happy with them.
After church and lunch, Robin tried to get our son to do something other than play Nintendo in the living room. Naturally he just took it downstairs. Eventually, we were able to play the "Dukes" and some board games before dinner.