Applesauce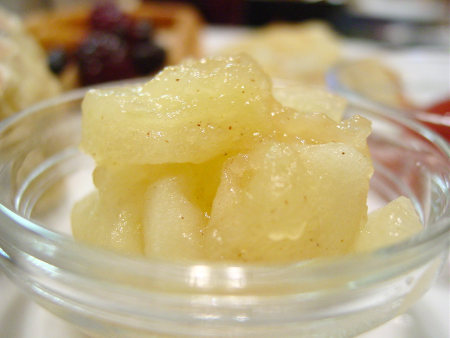 Our daughter made applesauce with her class in Kindergarten and loved it! She said all we need are "apples, sugar, water, and cinnamon". We try it out here and make enough for a nice warm snack – about ½ cup.
Ingredients
On our cutting board we cut the apples in quarters with our paring knife, remove the cores and peel all the pieces with our small knife. We chop each quarter into quarters and add to a small pot. We add the sugar and water and a sprinkle of cinnamon and bring to a boil over medium heat. We stir occasionally with a wooden spoon. Then, we lower the heat to medium low, continue to stir occasionally, and cook uncovered for another 15 minutes until the apples have fallen apart.
We serve the applesauce warm, but it is also great cold from the refrigerator.