Sausage Calzones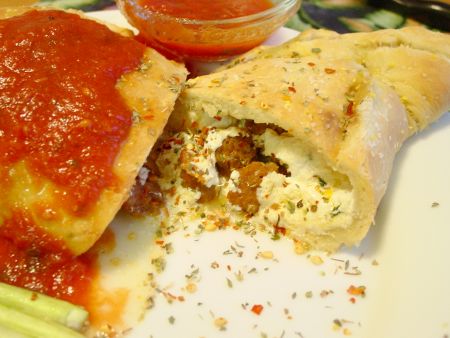 This was a first attempt for us. We've enjoyed calzones on many occasions, but never tried making them. Even Nanny never made calzones – Robin's family just ordered out (which is easy to do in Brooklyn). All in all, tonight's meal was nothing short of fantastic!
We make this a family meal by giving the kids half of the
pizza dough
to make mini-pizzas. They both choose to put plain tomato sauce and mozzarella on their pizzas, our daughter helping her little brother to do it just right.