Salmon Burgers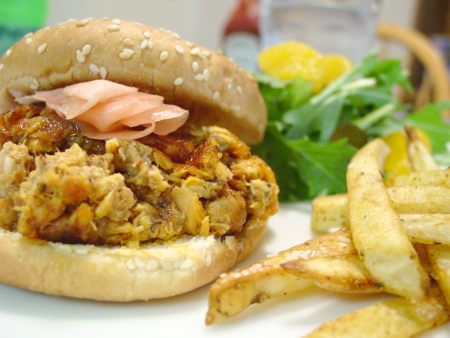 Everybody is still sick. We're a little low on food items, but we've managed to build up a fairly well stocked pantry. We use canned salmon and some potatoes to prepare salmon burgers and baked french fries.
We got take-out from Edo Sushi last night. Robin, Chris and both the kids love the food there and it seemed a good tonic for what ails us. It was yet another good meal from one of our favorite restaurants. As is typical with Edo Sushi dinners, there weren't any leftovers save for a little pickled ginger, which we use as a topping for the salmon burgers.
Our son very much likes french fries nowadays and the baked fries prove to be no exception. He even eats quite a bit of the salmon burger. Our daughter give the meal a try, but sticks mostly to re-heated, plain pasta.