Post Mother's Day 2006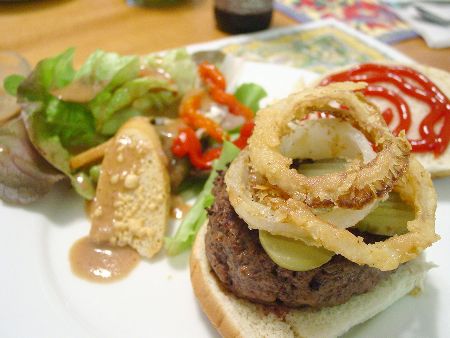 We enjoyed a lovely Mother's Day dinner at Grammy's last night. The moms in attendance even had slightly less work to do than normal (slightly). There was so much food that tonight's dinner is almost entirely leftovers, which suits us just fine.
The best thing about having yummy leftovers is that it gives us a chance to recover from yesterday, which was rather hectic—especially for the resident mom. We started off at the Farmers' market, which we are quite glad to have back. Robin and our daughter went to church and then onto a lacrosse game (which Grammy also watched). We're pretty sure that our daughter's team even won.
And all this was before naptime, so a simple meal tonight suits us just fine.