Tuna Casserole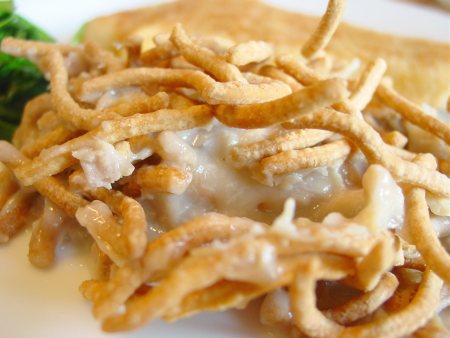 Chris has been talking about his mom's tuna casserole for many years now. Robin finally asks for the recipe and does her best to replicate this easy to prepare comfort food classic.
Ingredients
We preheat oven to.
In an 8 inch glass square baking pan, we combine all ingredients, except the noodles, but including the liquid from the tuna cans. We flake the tuna with a fork (break it into smaller pieces) and stir in half of the noodles. We top this mixture with the remaining noodles.
We bake for 30 minutes, until the casserole is bubbling. We serve with freshly ground black pepper.