Asiago Cheesy Pasta and Spinach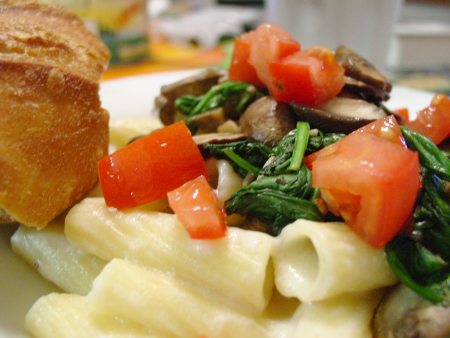 When asked why she used asiago cheese in tonight's pasta, Robin replied simply, "Because that's what I bought". While there may not have been a grand plan behind tonight's meal, that doesn't diminish the fact that it is great (and healthy) comfort food.
The pasta is very similar to a gruyère sauce that we made a
while back
. In addition to the asiago for gruyère substitution, we use a little less flour, and add spinach and tomatoes to the recipe. The changes were minor enough that we don't add a new recipe to the cookbook. Still a nice variation on a theme.